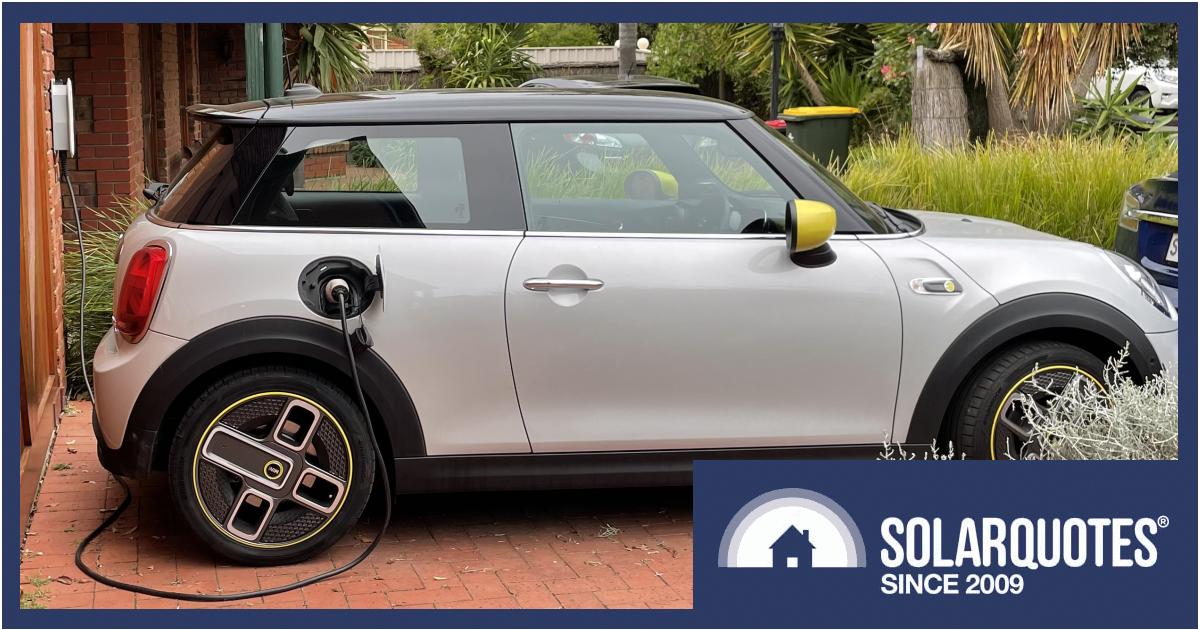 SolarQuotes is filling a gap in knowledge in Australia on electric vehicle charging with new tools, guides and advice added to the SQ web site.
SolarQuotes founder Finn Peacock acquired his first electric vehicle (a Tesla Model S) in 2019. Another EV soon followed – an Electric Mini Cooper S for his partner, Chantel.
It was during the Electric Mini purchase Finn realised some Australian EV buyers are likely not considering or being properly informed about crucial aspects of electric car ownership; particularly in relation to time- and cost-efficient EV charging. Finn was also being asked a lot of questions about his EV, his charging setup at home and the tie-in with solar power, such as:
What home EV charger should I buy?
How much does home electric vehicle charging cost?
What are the differences between Level 1, 2 and 3 charging?
How many extra solar panels should I install on my home to support an EV?
Can I charge an electric car from a home battery? Should I?
Can I power my home with an electric car's battery?
While SolarQuotes isn't about to become an EV website as such, Finn decided to create a dedicated EV section to answer these questions and many more. So, in addition to blog posts on electric vehicles, here's what's on offer now (for starters):
.. and:
Home EV Charger Quotes
SolarQuotes currently has a network of 490 solar installers across Australia Finn has personally pre-vetted. A few months back he asked those installers whether they were also supplying and installing – or considering installing – EV chargers; and a bunch of them already were.
In addition to being able to receive quotes for solar power systems, home batteries, system maintenance and repairs from professionals Finn trusts, Australians can now also get up to 3 quotes for EV chargers through the SolarQuotes service. This can be as part of a solar system installation, or as a stand-alone acquisition (even if you don't and won't have solar panels installed).
These hand-picked installers know their stuff. If you decide to get a free, no-obligation EV charger quote through SQ, you can be confident you'll receive solid advice on the best charging solution for your circumstances – and a great installation experience.
Finn has much more planned in the electric vehicle space, so stay tuned and sign up for the weekly SolarQuotes newsletter (use the button below) to keep informed.